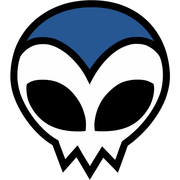 ZONE-SAMA is a  Flash artist who first started uploading content to the Newgrounds Portal in 2006 .
Zone first appreared in 2001 on their website Zone-archive.com where they posted a thumbnail showing Pan from Dragonball GT. Their first Flash game was posted in 2005 featuring Kylie Griffen from Extreme Ghostbusters. Zone has since then created many pornograhic flash movies, featuring a range of characters from video games and cartoon shows such as My Life As A Teenage Robot, Foster's Home For Imaginary Friends, Teen Titans, The Legend Of Zelda and The Modifyers. Some of Zone's pornograhic movies were hosted by Hentaikey, a membership porn website. Currently Zone is working on the indie fighting game Skullgirls and the RPG-Platformer game Indivisible (the two Games by Mike Zaimont) where they presumably contribute to the art design team.🤘🏻
Zone-Sama has submitted dozens of award winning movies- including Daily 1st and Weeklies.
Zone-Sama has also created several songs such as Teach the World to Fap and Z-TV.
News Show
Edit
In 2012 Zone created a news show called ZTV News where their mascot Zone-tan would talk about the upcoming news for Zone-archive.com and answer fan questions.

Notability
Edit
Zone has a number of Flash Portal Awards, including four Daily 1sts and a Weekly 1st.
Community content is available under
CC-BY-SA
unless otherwise noted.