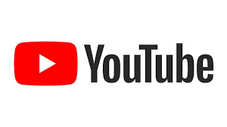 YouTube is a website just for people to upload video onto. This includes Flash, so it is one of Newgrounds's rivals on the internet. Many submissions from Newgrounds get put onto YouTube, either by the author reaching out to a wider audience, or someone else picking it up and copying it. Many authors have become satisfied with their work being put onto YouTube after the Newgrounds Channel was made as long as it would be in some way associated with the channel.
YouTube was founded in February 2005 by three former PayPal employees. The first video was uploaded a few days later, beta testing began in May, and the full launch was in November. YouTube quickly became the leading website for online videos, and was purchased by Google in October 2006 for $1.65 billion, more than 100 times YouTube's revenue in 2006.[1] As time went on, YouTube also began making deals with studios to show television shows and movies, and streaming began in 2010. Today, it is the world's third most popular website, behind only Facebook and Google.
Connection to Newgrounds
Edit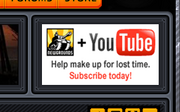 In spite of being rivals of sorts, Newgrounds now has a direct link to YouTube on the submission viewing screen, encouraging viewers to connect with YouTube. Subscribing with You Tube in this way will add the viewer to the list of Ng supporters on You Tube and notices will be sent to the subscriber when new works are uploaded on the account.
Community content is available under
CC-BY-SA
unless otherwise noted.