The
Weekly User's Choice
AKA "
Weekly 1st
", is one of the highest awards available on the
Flash Portal
of Newgrounds. There are five main weekly awards from Weekly Fifth up to Weekly Users Choice. Weekly User's Choice Uploaded At November 8, 2000 are all automatically nominated for the Monthly awards.

Like other awards given on a weekly basis, such as the
Review Crew Pick
and
Turd of the Week
, the Weekly Users' Choice is given every Wednesday at midnight. The movie or game submitted since the prior Wednesday with the highest score is given the award. If a movie was uploaded towards the very end of the week, and therefore doesn't have enough votes to be considered, it will carry over to the next week.
Unlike the Review Crew Pick, Underdog of the Week, and Turd of the Week awards, an equivalent version of the Weekly Users' Choice award is also used for the Art Portal.
Significance
Edit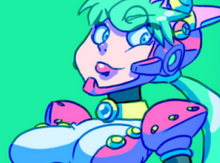 The Weekly Users' Choice award is one of the top awards on Newgrounds. As of August 2011, there are only 544 winners out of 552,999 Flash submissions, meaning that less than 0.1% of Flash submissions have earned this award, although it was once easier to earn this award, when fewer submissions entered the portal and the overall quality was often lower, all of the award's winners since 2006's
Ninjaman!
have a score of over 4/5.
Community content is available under
CC-BY-SA
unless otherwise noted.