This user has reached 1000 Contributions. Feel free to make jokes about their social life.
About me
Edit
Salnax is just a guy on Newgrounds who is an admin on Wikigrounds. He is not Award Winning, unlike certain icy British editors around here.
About him
Edit
Salnax is one of the key people that made Wikigrounds what it is- a major reference for Newgrounds. Salnax had some of the key ideas for promoting this wiki and helps at every stage in planning and making them take shape. Whilst having a part to play in every months Theme, he also carries on with his own Wikigrounds projects as well, including building up some of the biggest and best pages we have here.
Icedragon64 00:53, November 22, 2010 (UTC)
Things I Can Do Well
Edit
Make medium-sized pages quickly
Make big pages slowly
Flash Games
Uploading Images
Get Obsessed over the strangest things
Things I Can't Do Well
Edit
Pages I want to Make
Edit
40 game articles by the end of March - Done!
All mods have pages by the end of April - Done!
-now undone! They got new ones...
30 Video Game Parody Articles by the end of May - Finished a week early!
100 Game Articles by the end of 2010 - Done
500 articles, including 20 on Dramatic Movies, by the end of May - First half done, second half abandoned when Salnax discovered that he kept on getting distracted by new Flash games.
Peanut Gallery
Edit
Social Life? Ha ha ha! He is so sad he put the 1,000 edits joke on his own page! (well, all right, I suppose he wanted to beat me to it)
Icedragon64 12:52, February 26, 2010 (UTC)
What's the point of making 1,000 edits on an obscure wiki if you can't make fun of yourself for it? ;-) --Salnax 01:52, February 27, 2010 (UTC)
As of 11th March 2010, Salnax is now the saddest person on this wiki- having overtaken me at last. Best Wishes and well done!
Icedragon64 18:51, March 11, 2010 (UTC)
1337. Yeah right, just 'cos you got there before me. You ain't nver gonna escape this wiki and you know it!
Icedragon64 12:19, March 20, 2010 (UTC)
Like I said- you ain't NEVER gonna escape this wiki !!!!
Icedragon64 01:09, November 30, 2011 (UTC)
Beat me to 2K. I shall congratulate myself for inspiring him so well, with such great leadership skills that he spent ages putting in stacks of User cat on Admin pages just to beat me to an arbitrary target. The User cat work is absolutely pointless since you have to be a User to be Admin and no-one uses the Cats anyway. Furthermore, he made a list of pages with no pictures in the forum, then duplicated all the same information into one of his Cats.
Icedragon64 15:48, June 9, 2010 (UTC)
You know, reaching 2k used to feel like an accomplishment.--Salnax 03:41, June 13, 2010 (UTC)
Alright, I was a dick.--Salnax 06:15, August 10, 2010 (UTC)
My favorite pages
Edit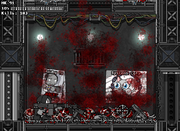 It is the ability to lie, not intelligence, that makes a human.
Community content is available under
CC-BY-SA
unless otherwise noted.