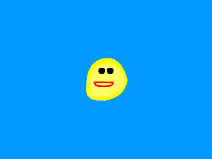 The Sunshine Crew was a small crew that submitted a series of small music videos with a simple picture and a clip of the song "Sunshine, Lollipops, and Rainbows" by Lesley Gore. From it came Sunshine Day, which is celebrated most years on July 23rd.
The Sunshine Crew was a small crew consisting of five linked accounts headed by the user Paradox. The idea of the Sunshine Crew was born when Paradox and another one of the users involved in the crew had a competition between each other to see who could make the best Flash movie in thirty minutes. Paradox placed the song into a collection of looping movie clips, including a movable sun, dancing flowers, a radio, and a crab walking across a beach scene.
Paradox decided to form the Sunshine Crew with four other members and submit movies to the portal. The exact date that the first movie was submitted is not clear, as all of the submissions were deleted, as will be explained, but they were submitted in early June. Paradox took advantage of all five accounts linked to the movies, by submitting ten sunshine episodes on the first day (2 from each account). All of these movies passed, and in the next month, over thirty Sunshine Crew movies were submitted. Each movie had a different theme, which was basically a different color scheme, some extra animations, and different text.
After about twenty episodes, Paradox came out with another very similar series called "Dinosaur". It was very similar to the Sunshine series in that it was a loop to music with different themes in each movie. These were deleted as well.
Sunshine Day, the End of the Sunshine Crew
[
edit
|
edit source
]
Big Phat Penis
Paradox and other original members have tried to revive the Sunshine Crew twice. A short time before Sunshine Day 2007, Paradox submitted close to ten movies, all of which have been deleted by Paradox for unknown reasons. He explained his regret for forcefully disbanding his own crew on the Sunshine Crew forum.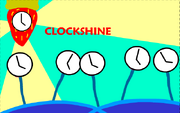 Though Paradox initially showed a great deal of disapproval of the crew after it was destroyed, a few still celebrated Sunshine Day 2007. Paradox reviewed a few of these submissions, generally showing approval that people remembered the crew and the date.
On August 12th, a new account TheSunshineCrew was created by TheMaster, which submitted some Sunshine versions. Later, in August on Clockday, a Clock Sunshine submission, co-authored by TheSunshineCrew scored well.
Community content is available under
CC-BY-SA
unless otherwise noted.