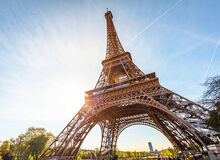 Pencilmation is a Flash animation series created by Ross Bollinger. The series is the adventures of Ross Bollinger's doodles, and are usually humorous.
Pencilmation #1 was uploaded to Newgrounds on June 4, 2004, where it won the Daily Feature award and Weekly 2nd Place award. It was well accepted, but it did receive some criticism for being "a random flash with drawings of an unnamed character".
Originally, the short was not meant to be a pilot, and it took a while for the premise to catch on as an actual show, and Pencilmation #2 was not released until October 31, 2005. However, with the release of Pencilmation #3 on May 13, 2009, Ross took on turning Pencilmation into a full-fledged series.
As of January 2018, there are 175 official episodes of Pencilmation.
Originally, Ross said he wanted to make a 15 minute episode of Hank being very serious and entertaining and well generated quality of animation to end the series and claims he wants it to go out "with a bang" to not be easily forgotten.
Over time, Ross started handing more and more work of the show to different people. As of January 2018, his actual role in the show is that of the producer, while other people write, direct, storyboard, and animate the actual episodes. The appeal of the show is now focused toward the Youtube Kids audience, and thus each video totals to about half an hour in order to maximize ad revenue.
Ross's Newgrounds (where Pencilmations prior to 2017 are)
Official Pencilmation Newgrounds (home to all current Pencilmations)
Community content is available under
CC-BY-SA
unless otherwise noted.