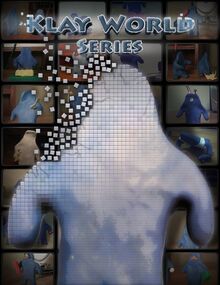 Klay World is a show created, animated, and starring Robert Benfer (aka Knox). The show stars a series of "klaymen" who always manage to get into strange situations and typically get one another killed. The show lasted from 2003 to 2013.
The first "klaymation" posted by Knox to Newgrounds was entitled "Yellow Seed", and was uploaded on June 10, 2003. Over the course of '03, Knox experimented with different types of klaymen, including robots and monsters.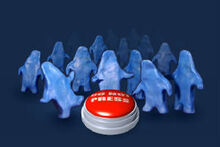 In 2004, Knox upgraded equipment and began focusing on what would be his signature blue klaymen. He was also able to make $5,000 off of a DVD compilation of his klay shorts, entitled Knox in a Box.
In 2005, Knox upgraded his equipment again and began and finished a feature-length film based on his blue klaymen: Klay World: Off The Table.
After this movie, Knox began to post only a few times a year. Eventually, the 10 MB limit on flash submissions and other factors forced him to move his series from Newgrounds to Youtube, where he continued making Klay World until 2013.
His series was well-received by the NG community, except by those who were opposed to the fact that they weren't flash-animated.
Knox's Newgrounds Account (where Klay World was posted until 2009)
Community content is available under
CC-BY-SA
unless otherwise noted.