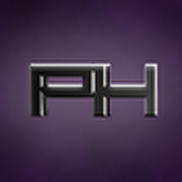 IKONiC (better known as Telliath) is a Newgrounds user and musician from Montreal, Canada. Having joined in early 2008, he has contributed many audio submissions over the years in many subgenres. His musical style has evolved from a dance and electronic sound to Hip-Hop. His current stage name is Phrank Robert; he was involved in several Newgrounds Hip-Hop competitions and has become a helpful figure in the Newgrounds Audio community.
He has uploaded approximately 80 submissions to the Audio Portal on several different accounts, most of which are in the dance, video game, and hip-hop genres. He has recieved Top Five in the Audio Portal twice and Top 30 in the Audio Portal on several occasions.
IKONiC has been involved in many competitions and collaborations in the Newgrounds Audio Portal. He currently has a track included on the Hip-Hop Competition 2010 Double Album which is featured in the Newgrounds Store. The majority of his news posts contain news about his tracks and his personal life and links to free downloads of his music. Phrank can occasionally be found posting in the Audio Forums providing help and insight to newer users.
Community content is available under
CC-BY-SA
unless otherwise noted.