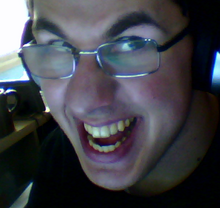 HenryEYES was a renowned Newgrounds creator who was a friendly and very popular person in the community, unfortunately dying of COVID in 2021.
R.I.P. HenryEYES. R.I.P HenryEYES goodbye Henry.
May he have a good time in Heaven.
(Do not grief this page. have some respect for the dead. Because of you do grief this page, YOU WILL HAVE A BAD TIME IN HELL! or worse...)
P.S. R.I.P Henry. I don't know who the guy was but this make it seems like he was a nice guy. Idk who he is but respects to him man.