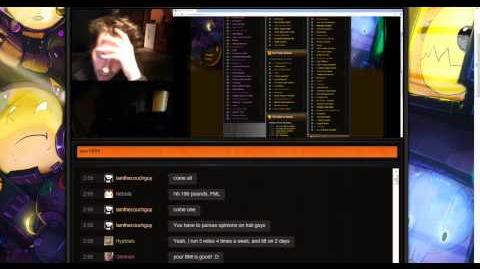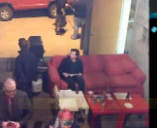 Couch Guy (a.k.a. Couch Master) was first spotted during the Pico Day 2013 party at Newgrounds HQ. He would sit on the red couch for at least 5 hours and draw many sketches that were shown later. NG user LegolaSS claims he sat on him.
Couch Guy has been identified as user Sherbalex. It is safe to say that he upstaged the entire party. He has gotten up a total of three times, moving around on the couch. After the party, he had a "Q-and-A" type of session with everyone in the chat.
Sherbalex
Edit
Signed up in 2002. Has posted plenty of quality art and movies. Also has several hundred fans and high stats. Known to be an alcoholic, a potty mouth, being angry/demented, and liking all kinds of metal and Mike's hard strawberry lemonade. Speaks the truth.
His enemy is BrazilianNinja.
He appears to have had a lot of fun conversing with UsernameUser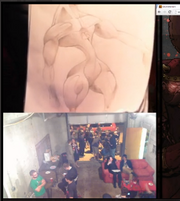 He sits on them.
The official game
Edit
Made by TheMajormel while the live feed was going  http://www.newgrounds.com/portal/view/616425
Tom Fulp has played it while Under Judgement during the live feed and got a laugh out of it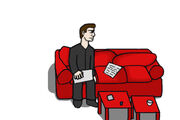 Community content is available under
CC-BY-SA
unless otherwise noted.