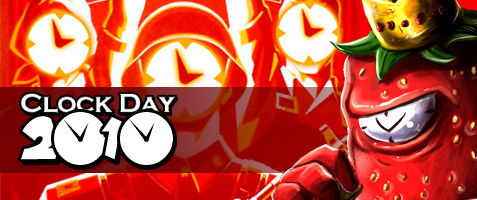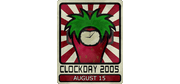 Clock Day is on August 15th. It marks the day of the 'movie'
B
being submitted into the
Flash Portal
in 2001. The Clock Crew created the Day, agreeing to celebrate the event they consider historic, by preparing to submit movies specially on that day. It is traditionally dreaded by Anticlocks and those that are against low-quality movies, as many
Clock Crew
supporters and others submit a lot of spam much like 'B' was when it was submitted. Newgrounds officially supports the Day now by advertising the day and altering the site for the day with banners etc. and running an annual Clock Day competition.
Support for Clock Day Edit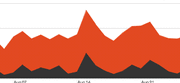 The day is traditionally created and supported by the Clock Crew from their website. Ever since 2005 Newgrounds has run a Clock Day competition and advertised the day in advance. As the Clock Crew is the foremost Crew on Newgrounds, Clock Day is usually the biggest Day of the year on Newgrounds with a massive increase in submissions and traffic.
Clock Day Protection Edit
Clock Day is also significant because a very high percentage of the flashes submitted to the portal get Protected due to a tradition of voting 5, originally for Clock movies, but now for all kinds of simple animations and joke submissions. This attracts a lot of submissions that flatter Clocks just to get through Judgment, and also subs that are have nothing to do with Clocks, hoping to use Clock Day 'goodwill' to be protected through judgment. On Clockday 2010, for example, just 39 movies were blammed out of 420 submissions, compared to a usual ratio of around 1:2 getting blammed.