Alloy is a robot boy originally created by MindChamber and is a playable character in Newgrounds Rumble. He was created to star in a Game Boy Advance game, but the game was never complete. On Newgrounds, Alloy is most prominently featured in Alloy: Arena. He has fast overall attacks and a good projectile weapon, but has low reach and rather low health. Alloy was once Justin Case, he found a dying alien, and it gave him his armor, he then became Alloy. Alloy also appeared in Mason's Bubble Blast, which was a game Mindchamber made for his step-son who was 6 at the time. Alloy can be summoned by collecting a certain item during a boss fight. Alloy will shoot at the boss along with Mason. Alloy was also going to have his own cartoon, but it never came out publicly, even though alot of thought and effort was put into it. Alloy was also going to be an action figure.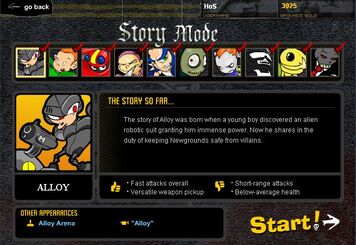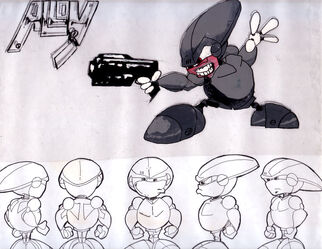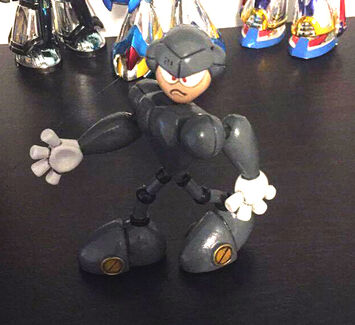 Community content is available under
CC-BY-SA
unless otherwise noted.